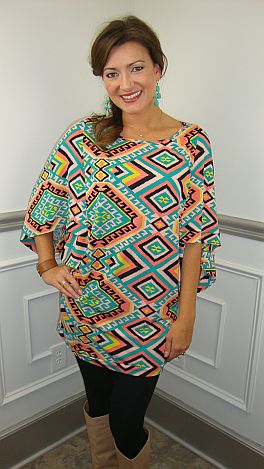 Zandra Batwing Frock
Our Zandra tunic is super chic and perfect to pair with leggings, skinny jeans or bermuda shorts. The jersey fabric is light and comfy, making it easy-to-wear and perfect for travel. With the exaggerated draped sleeve and relaxed fit, Zandra is a spring 'go-to' piece! Ruche it on your hips for a shorter look, or pull it down low, as shown, to lengthen.

Fits true to size, if not a bit generous.