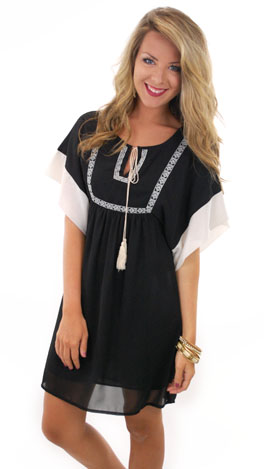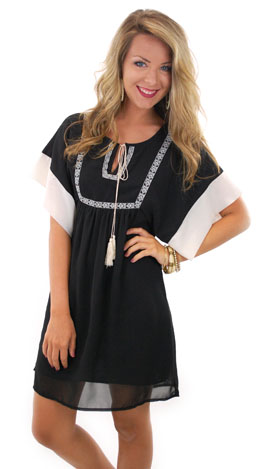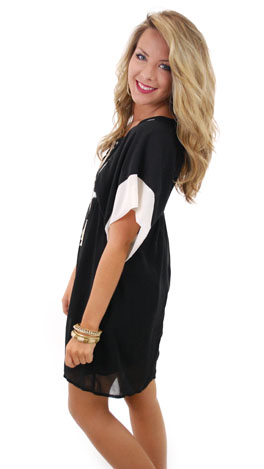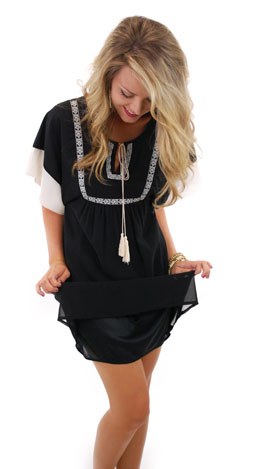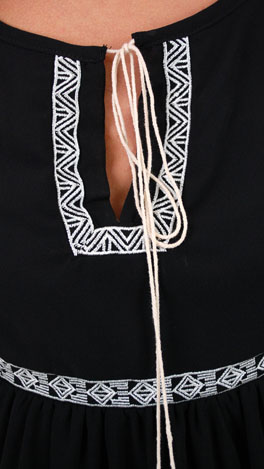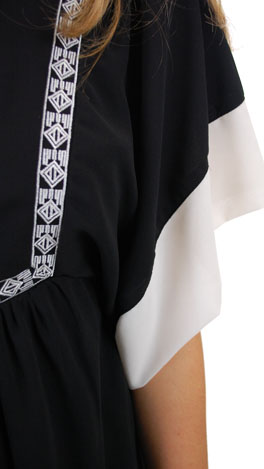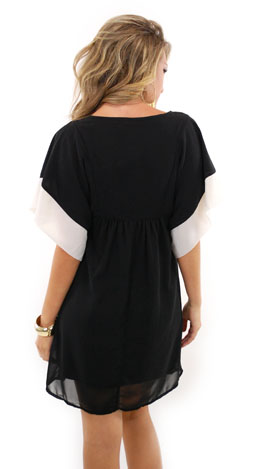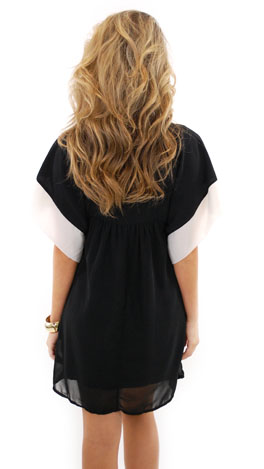 Why Wyoming Dress, Black
Lots of you ask for summer dresses with sleeves, so we are thrilled to show you this one!! It has a cute, bohemian flare with adorable embroidery and tassel trim at the neckline. Also, it is fully-lined... Just toss it on and you are out the door!
Fits true to size through shoulders and chest. Has plenty of room through the waist and hips. Marlena is wearing size small.