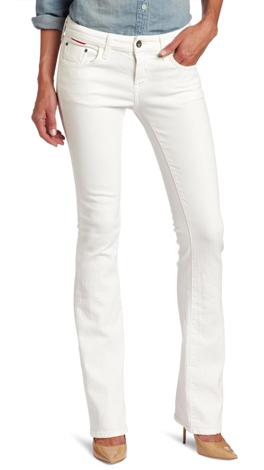 White Curvy Slim Boot Jeans
Everyone is looking for that perfect pair of white skinny jeans because, let's face it - white jeans are the foundation of a summer wardrobe! Look no further, because you are going to LOVE this pair from iT!! The fit is amazing and they feel like heaven - super soft with just a touch of stretch. 34" inseam, 8.5" rise.

The fit is a wee bit generous, which is nice when it comes to white denim because they look best when they aren't super tight. Our stylists have bought these in their normal jeans size.