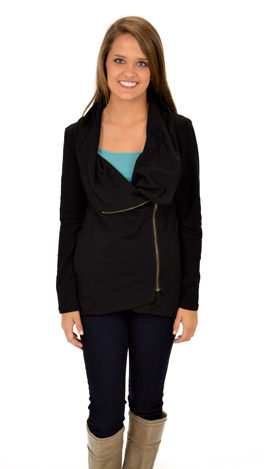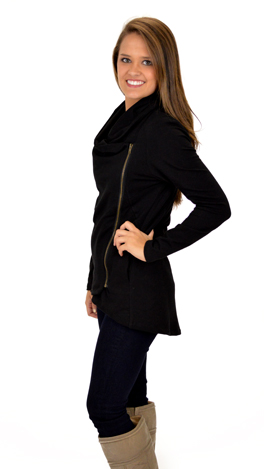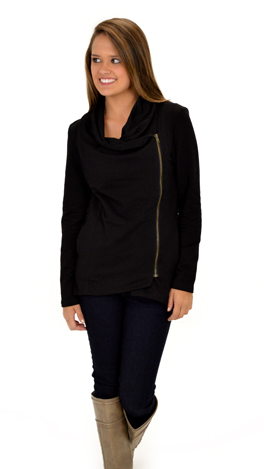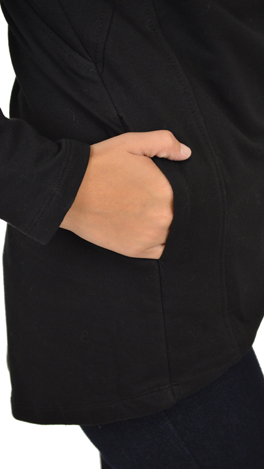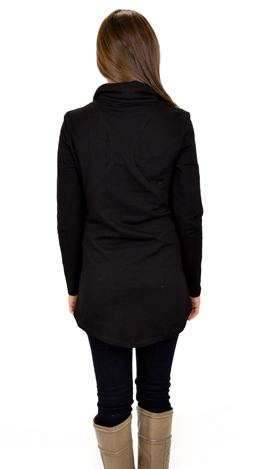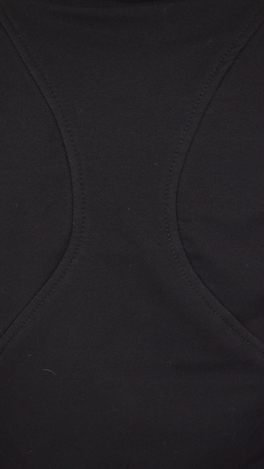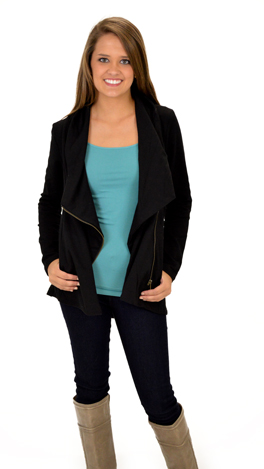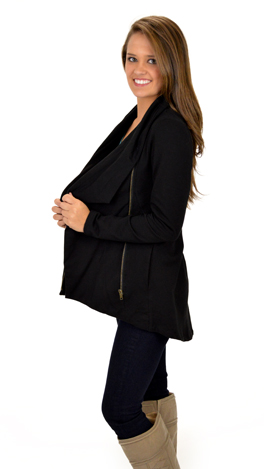 Weekender Jacket, Black
Ladies, meet your new weekend / travel uniform! It just might be the perfect jacket. It's 95% cotton so it's super soft and thick and has just the right amount of stretch. It's perfect! The roll over neckline mixed with the off-centered zipper makes for a a unique twist. So, you get the comfort of your favorite sweatshirt, but without sacrificing style! You're welcome ;)

Fits true to size and has a little bit of stretch. Avery is wearing a small.