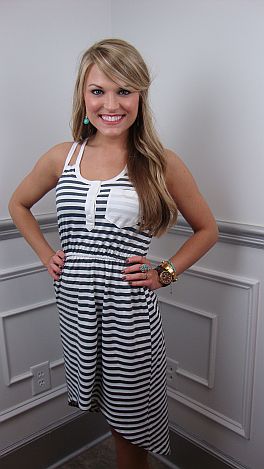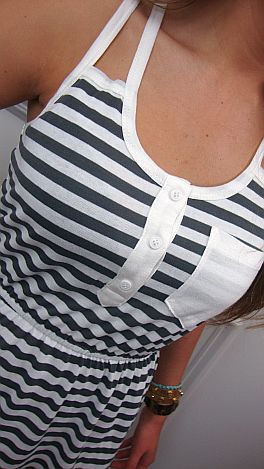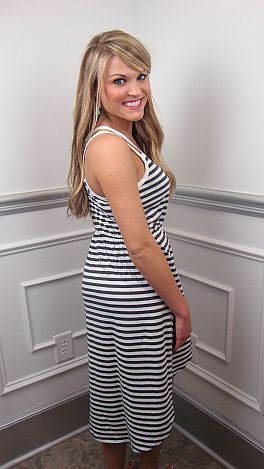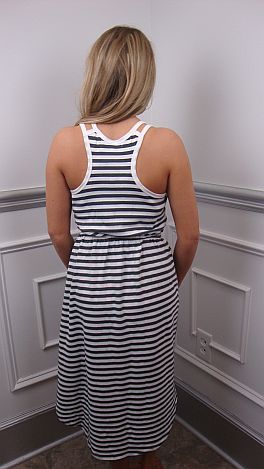 Wear It Out Dress
We are sure you will be wearing this dress to death... it's just so easy and super versatile! In fact, you could call it the dress version of blue jeans! Neutral colors, a single pocket and the high-low hem mean it can be dressed up or down. It is a soft knit fabric... looks and feels great... and it's zero fuss!

Fits true to size, if not a tiny bit small. Stacy is wearing size small.
Stripe are gray and white.