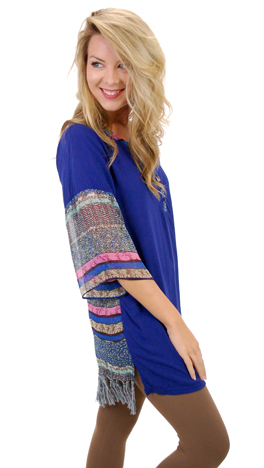 Way Out in Wow Tunic
WOW...where to begin!! This tunic is probably the prettiest tunic I have seen in a LONG time!! The front is solid blue in a comfy rayon, while the back is a multi-color chiffon with funky yarn fringe along the hem! We love this paired with our "Magic Leggings, Taupe" but we think this would look great over black or gray, as well as over skinny jeans!
Marlena is wearing a size small.
S=2/4 M=6/8 L=8/10
You May Also Like