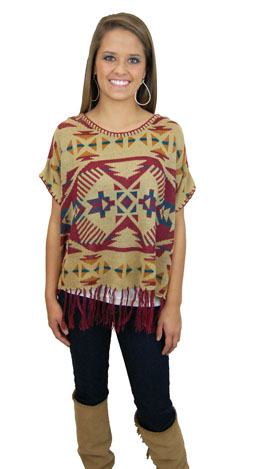 Trail Blazer Sweater
If you love the rugged bohemian look but hate the prices of the most poplular brands, then you can still get the look you crave with the "Trail Blazer Sweater!" Southwestern patterns adorn the knitted material, which is as soft as cashmere, while the boxy fit is comfortable and hides any problem areas! Add fringe trim into the mix and BAM, you have our new FAVorite sweater!!

Fits true to size. Avery is wearing size S/M.
You May Also Like