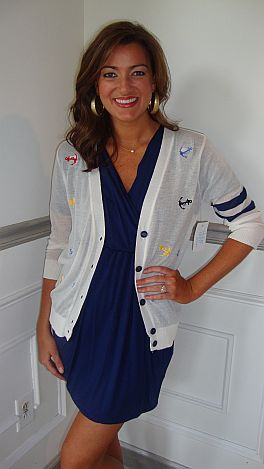 Toss the Anchor Cardigan
Go preppy in this precious nautical anchor cardigan! Wear it over a soilid dress or with shorts, skinny gold belt and a tank top! Better yet, accessorize it with a
"Chanel inspired" gold chain link necklace and achieve that "fresh off the yacht with my sailor husband" look :)

Fits true to size.