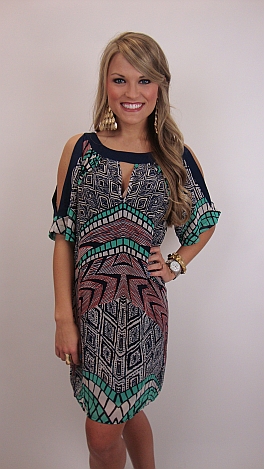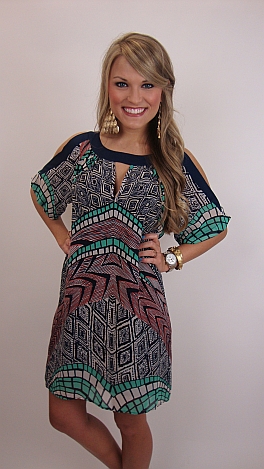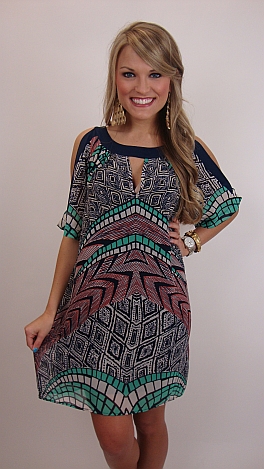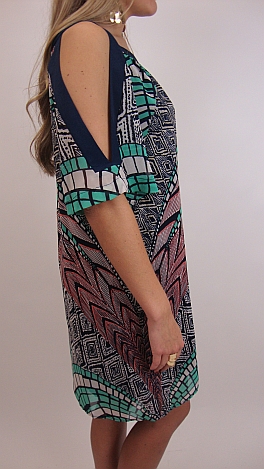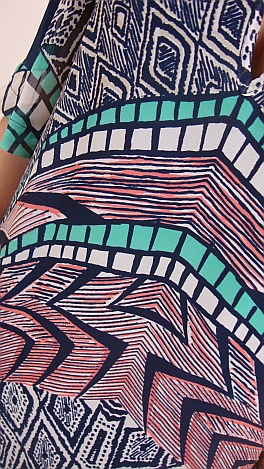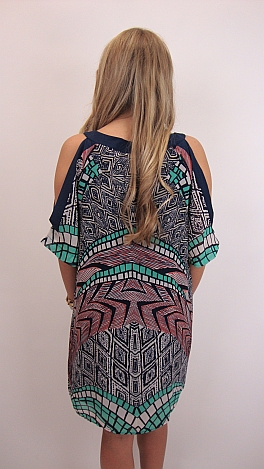 Top Of The Totem Pole Dress
This dress is almost too wonderful for words! Not only does it have a gorgeous tribal/stained glass-like pattern, it also complements every body shape! The pattern features abstract chevrons triangles and zig-zags, all of which are situated to make you look tall and thin; it even has a triangular keyhole, as an added bonus! As you can see, the length looks great on Stacy, but it is definitely long enough to work perfectly on our taller ladies, as well. A soft, knit liner underneath makes it very comfortable to wear and the easy fit means you can toss it on and go... no thought required! (trim is navy blue)

Fits true to size, if not a bit generous. Stacy is wearing size small.