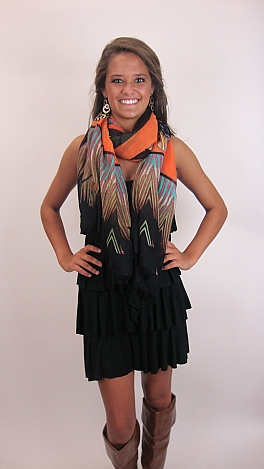 Tiers of Joy Dress, Black
You guys always love this dress, so we bring it back year after year!! The tiers of fabric are super cute and super flattering, covering a multitude of sins :) It has all-over stretch which means maximum comfort! It is a shorter dress, so we recommend it for someone 5'5" or shorter.
is wearing a small.

Avery is 5'5" and is wearing a small.