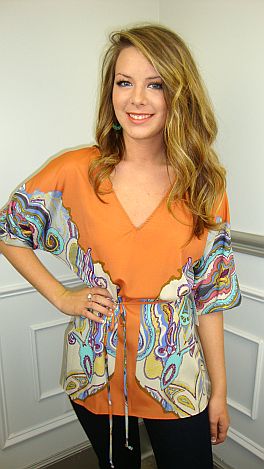 Tie Me To The Moon Tunic, Peach
This best-sellign top is BACK in a new color. Nude and peachy tones are a hit this year! This blouse is nice and long, which we prefer when wearing skinny jeans. We also like the tie at the waist, which is very flattering. It's already in my take-home bag :)

Fits true to size. Size small shown in photo.