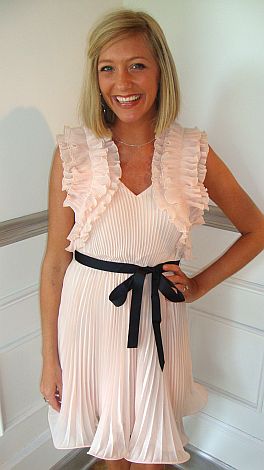 The Wedding Guest Dress
One word. DIVINE. We love everything about this dress! The pleating is phenomenal. The blush color is SO hot right now! The shoulder detail... I don't even know what to say about that! The bouncy hemline is perfect for dancing. And the back... watch out hot mama! Ladies, I think we all need to find an excuse to own this dress :)
This dress is fully lined and has elastic at the waistline.

Fits true to size. Kimberly is wearing the small.