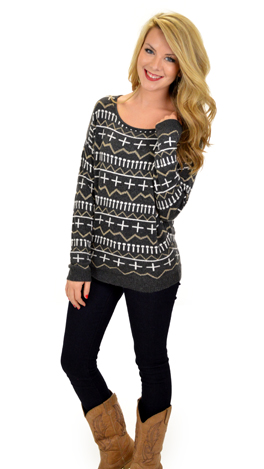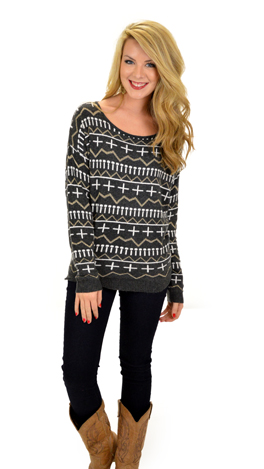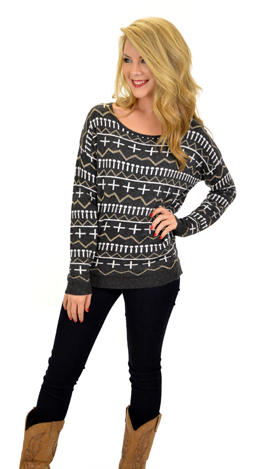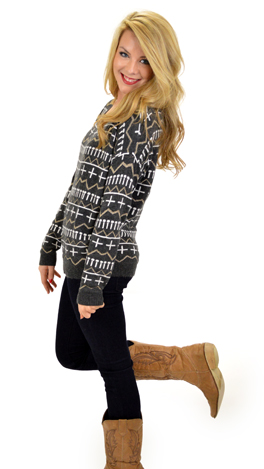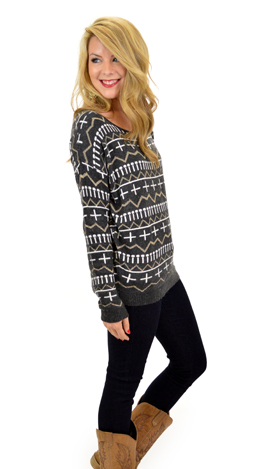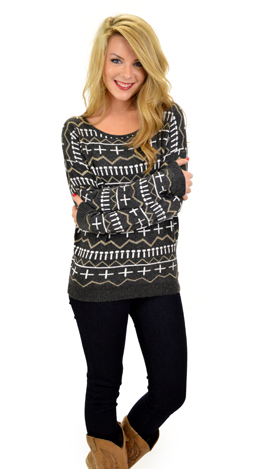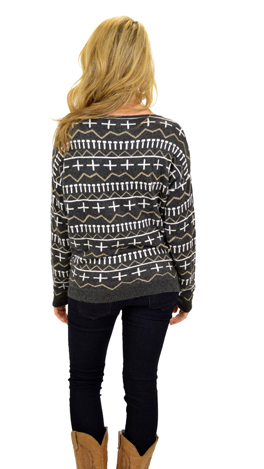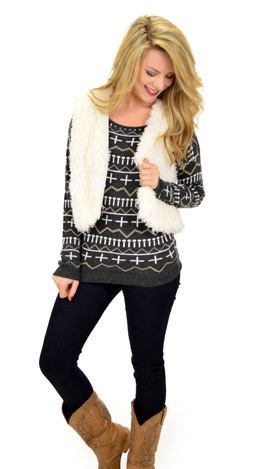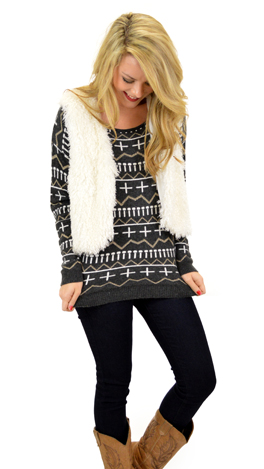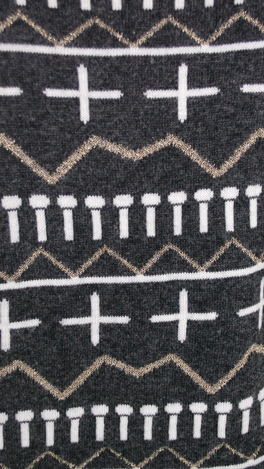 The Pearly Gates Sweater, Char
This sweater takes the term "sweater" to a whole new level! Actually, it is really not a sweater...its more like a piece of perfection that you wear. First of all, its just as soft as can be! The fabric is not too thick and not too light so it doesn't require being layered over anything! Easy peasy! Also, let's talk about the fit: It's just the right amount of slouchy meaning that it still flatters and but doesn't swallow you up. The pattern is the best part! Think geometric print meets the cross trend. The print mixed with the pops of gold make the sweater so fun and very festive! We call it "The Pearly Gates Sweater" because that's just what it is -- Heaven! We fell so hard for this sweater we couldn't just pick one color. Available in Mint, the color of the year, and Charcoal.
Fits true to size. Marlena is wearing a size Medium.