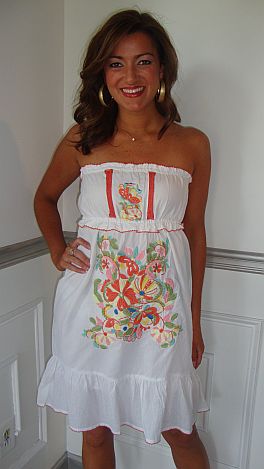 The Nanny Tube Dress
Why the name, you ask? Because I instantly envisioned a pretty, sweet, innocent nanny chasing beautiful children around the Hamptons while wearing this dress! So maybe you can't buy the kids, or the beauty or the summer home, but you can buy the dress right here! It is not see through -- fully lined, 100% cotton. Great fit, great colors, great price!

Runs a bit generous. Amber is weaing the small.