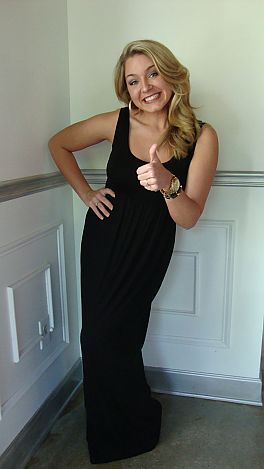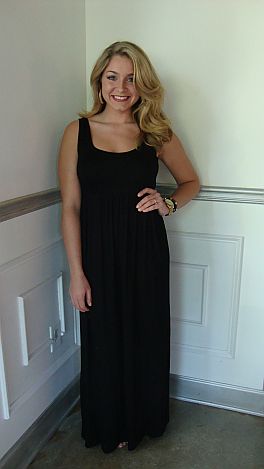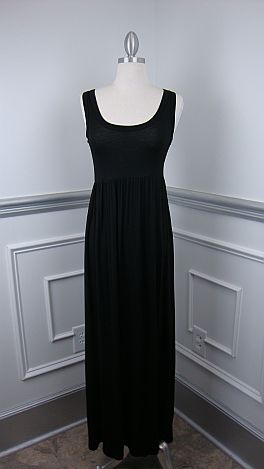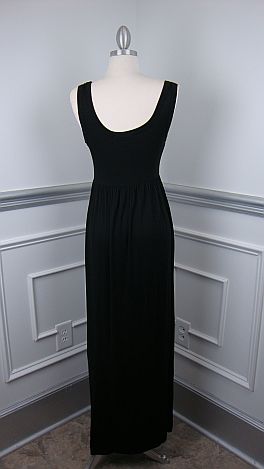 THE Blue Door Maxi, Black
MY MOST FAVORITE MAXI OF ALL TIMES! We had this exact same dress is past years (many of you have experienced the greatness already) and were devastated to learn that it was no longer being produced. That simply would not do, so we had it made exclusively for our Blue Door customers in 5 solid colors! This dress is a soft knit fabric with all-over stretch. It is bra-friendly and is ridiculously versatile. I never travel without at least one color. You can dress it up with heels and jewelry or make it casual with sandals and a scarf. The options are endless! If you don't already own one, trust me, you will LOVE it. Enjoy ladies!!

Small= 0-4 Medium = 4-8 Large = 8-12
Our models wearing these in the group shot range from 5'3" to 5'8", so you can see that it works for almost everyone.