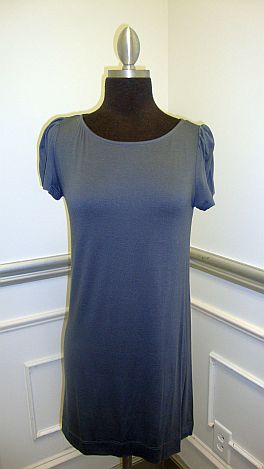 The BD Basic Tunic Gray
I am not sure how in the world I dressed myself before we got the "BD BASIC TUNIC" in stock! It is a soft jersey knit and is the perfect in-between length... for tall girls, it's the perfect tunic to wear with skinnies or leggings. Our petite girls have the luxury of wearing it as a dress, as well!

Amber is wearing size medium.