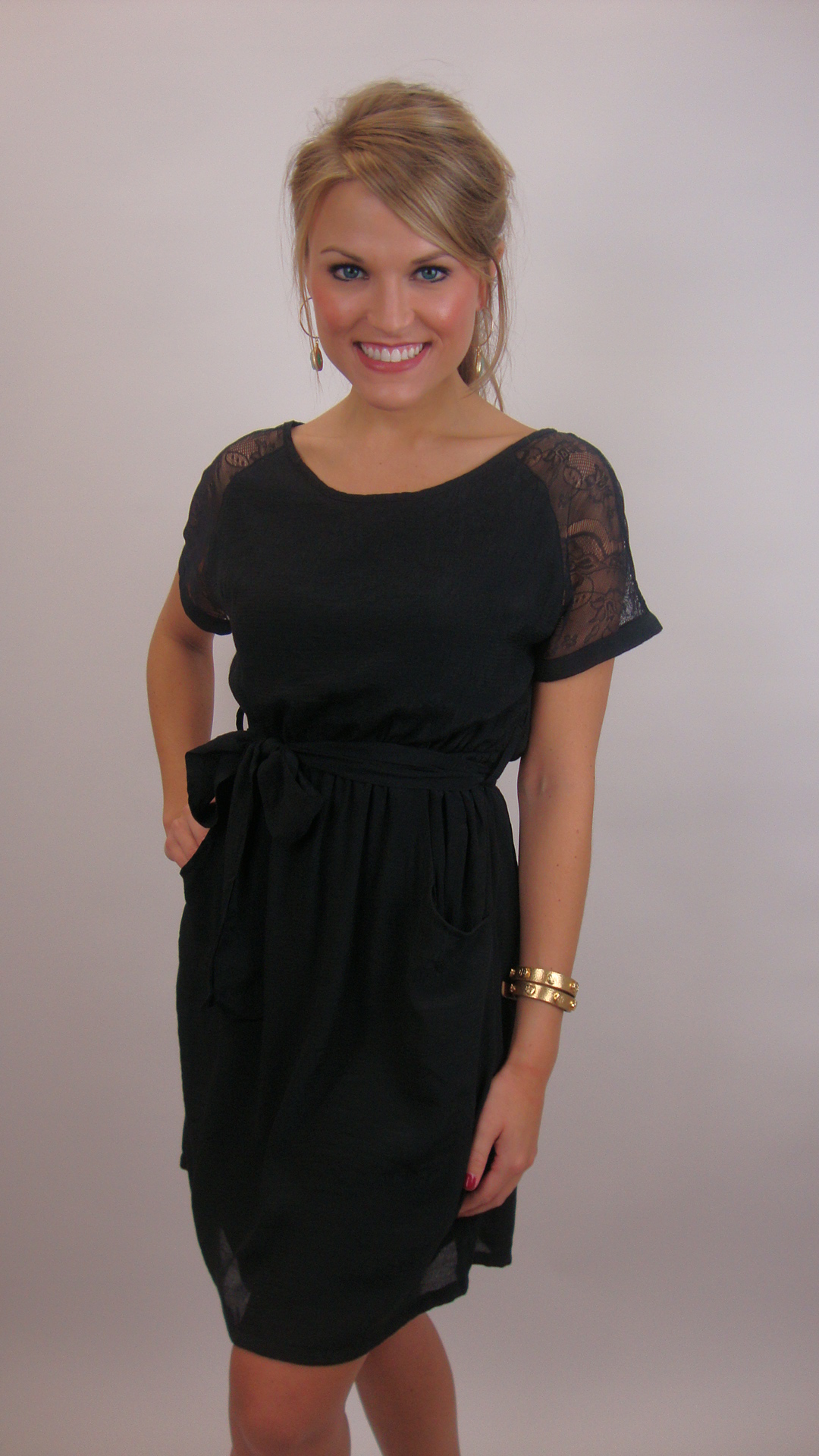 Tea & Crumpets Dress
You can never have too many black dresses in your closet. I have approx 74, but none of them are like this! ;) The lace shoulders feel dressy, while the side pockets lend a sporty touch. The fabric has a subtle texture, but a subtle sheen as well. It also slims your figure with a nipped in waist and fabric belt. For every rush event, funeral or office dinner on your calendar, you can be sure that this dress will get you there in effortless style. (Dress is lined and pulls over the head - no zipper needed)

Fits true to size. Stacy is wearing size XSmall.