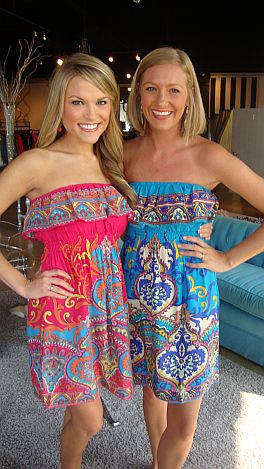 Tahiti Sweetie (By Jessi Marx)
The wait is over!! It is if finally available for purchase! Thank you to all who participated our our "Name That Dress" Game! Jessi Marx is our winner with her name "Tahiti Sweetie!" We love this dress for many reasons: the bold, colorful print is so cheerful and fun... the A-line bottom makes it easy for everyone to pull off.... and the fabric doesn't cling!

100% rayon with elastic at the bust and waist.

Fits true to size. Both Kimberly and Stacy are wearing size small.