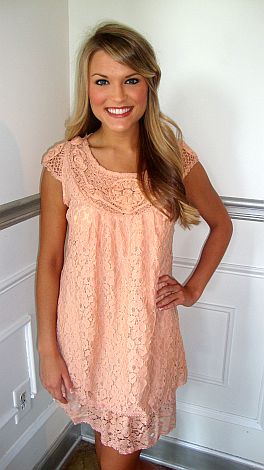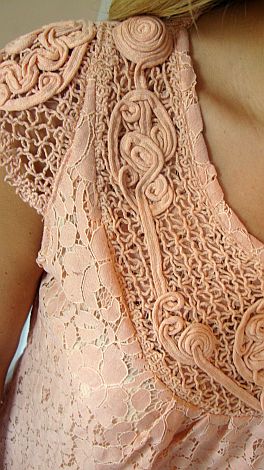 Sweet Georgia Peach Lace Dress
We are all over the lace trend this year... the beauty of a dress like this is that you can swing it in two totally different directions: give it a fashion forward boho twist by accessorizing it with wooden bangles and leather sandals OR make it sweet and feminine by wearing pearl studs and round toe pumps. Take this look into fall by adding chocolate brown leggings, cute boots and a distressed leather jacket :) This dress is fully lined and slips over your head... So easy and SO comfortable!

This dress runs true to size, but is a bit shorter in length. It is best for ladies 5'6" and under.