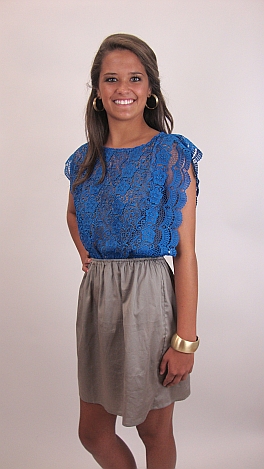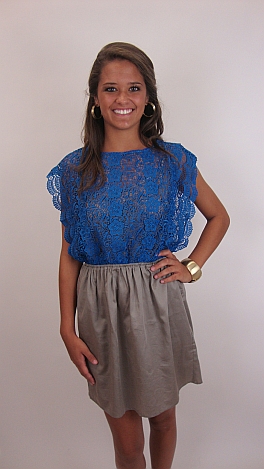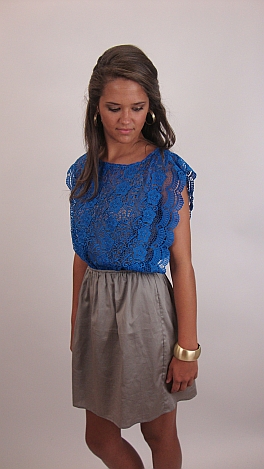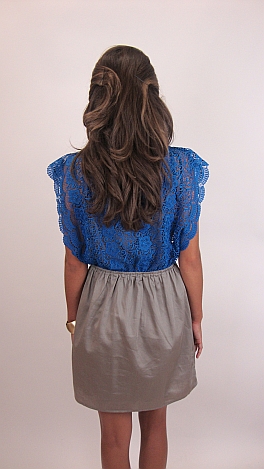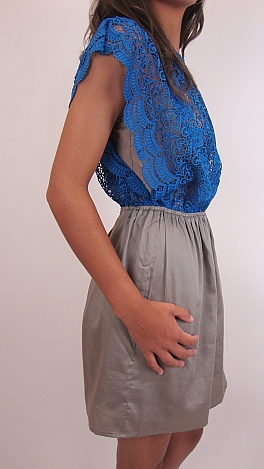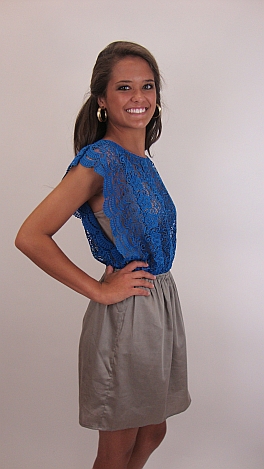 Stay In Your Lace Dress
This dress is two pieces: A top layer with see through lace and a matching slip dress underneath. It has an effortless fit: the elastic waistline allows you to simply pull it over your head, with no zipper required! The blue crochet lace is nice and thick and holds it's shape quite nicely. With heels, this look is dressy. With boots or sandals, it takes on a more casual vibe :) We had this in the spring in white and it was a blow-out style! Everyone LOVED the fit on this dress :)

Fits true to size. Stacy is wearing size small.
Measures approx 33.5 inches from shoulder to hem.