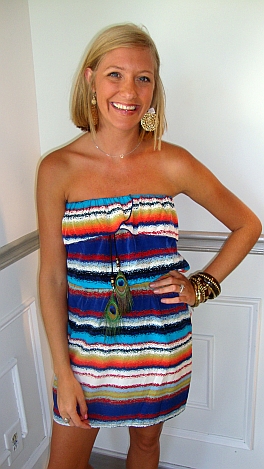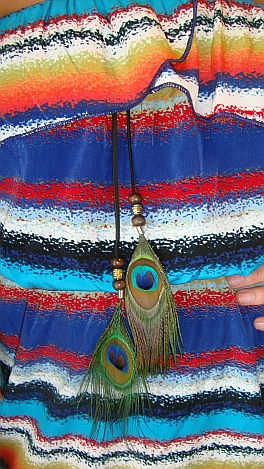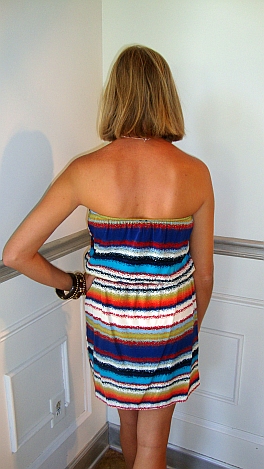 Spray Of Stripes Dress
Beginning of Fall does NOT have to mean the ending of color!! This amazing tube dress is full of Autumn's favorite shades... red, orange, navy, green, and many more! Did you notice the peacock feathers? They are just the perfect touch! This dress is a woven poly with elasticized waist and ruffled bust. It has no zipper... simply pulls over your head for an easy fit. It is a shorter dress, so we think those of you 5'5" and under will like it best :)

Kimbelry is wearing a small.