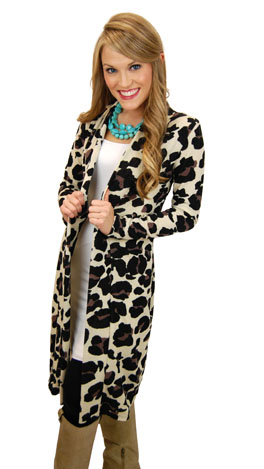 Spotted Out Cardigan
How do I love thee? Let me count the ways: 1. You are long, meaning you not only look great over dresses, but can also become an outfit of your own when paired with black leggings. 2. You are a sweater knit, but feel like a soft terry cloth towel. 3. Your colors are perfect - great now with dark accessories, but with a bright necklace or shoes, you go right into spring! 4. When I want to 'cover it all up' you do the trick, but you also look great belted if I want to show my waist.
Fits true to size. Stacy is wearing size small.
Stacy

Size: 0
Height: 5'3"
You May Also Like