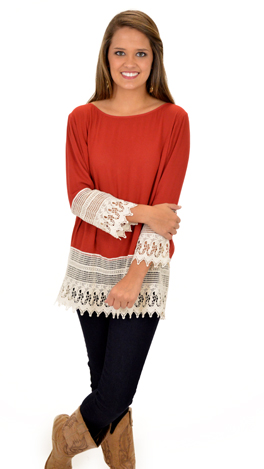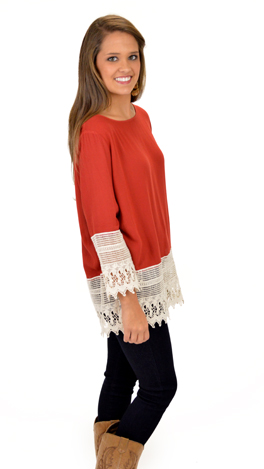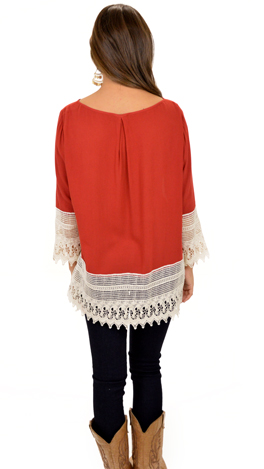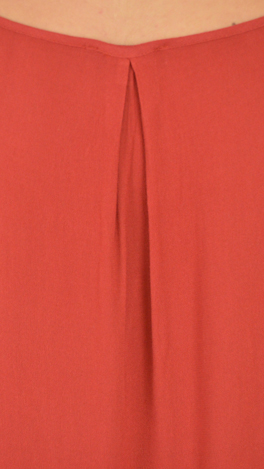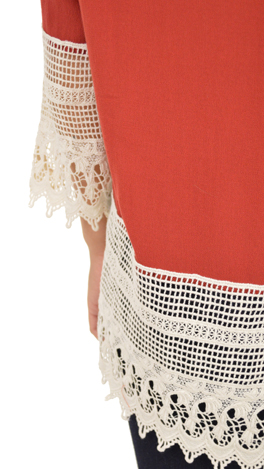 Spoonful of Sugar Top, Brick
You guys asked for more cute tops that are practical for everyday wear... and we heard you!! This one certainly fits the bill! The loose fit works on all body shapes, as does the moderate length. But what you will really love is the crochet trim. Not only does it give this top that "boutique look," but it also adds weight to the fabric helping it to drape easily on the body. In fact, we are so sure that you're gong to love this piece, that we are offering it in three great color choices!
Fits true to size and is meant to be a loose fit. Avery is wearing a small.