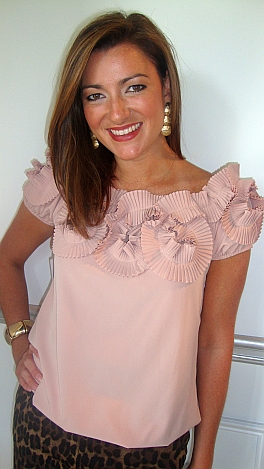 Spiraling Out Of Control Top (2 Colors)
This top looks like you plucked it straight from the racks of Bergdorf's and paid a million dollars for it! We are absolutely head over heels in love with the dramatic neckline. It has stretch, which allows you to wear it on or off your shoulders. The hemline of this top is also elastic and it look fabulous tucked in or left out. Wear it to the office with slacks, a wedding with a silk skirt or out to dinner with dark denim! The option are endless!

Amber is wearing a medium. Stacy is wearing a small.