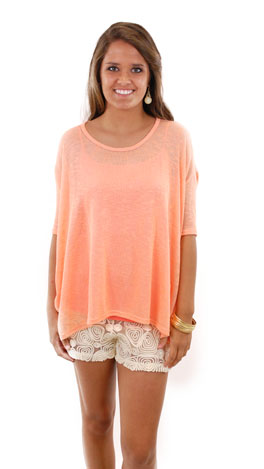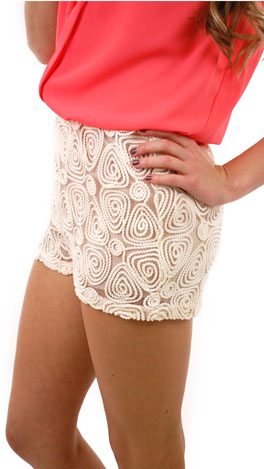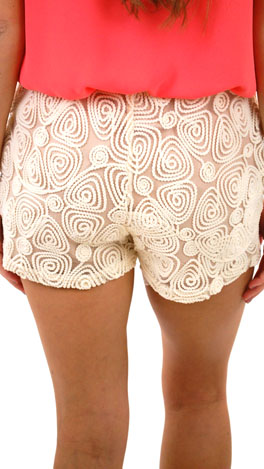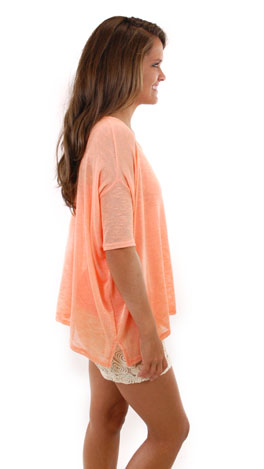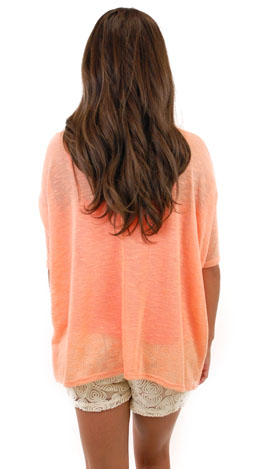 Spiral Crochet Shorts
Nude shorts with ivory crochet / mesh overlay. Thanks to wide, elastic band (hidden at the waist) these have an easy and comfortable fit! We can think of a million different ways to rock this look. With a loose sweater (as shown) with a chambray button up, with a tank and blazer or with a vintage print tee shirt... so many options! For summer 2013, this look is essential. Don't miss the boat!
These fit a bit small. Consider going up one size. inseam is approx 2.5"
Avery is 5'6" and wearing size small.