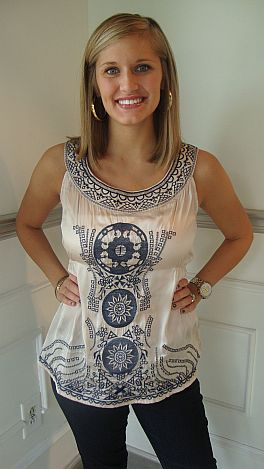 Spinning My Wheels Top
This top is awesome for all ages, shapes and sizes! The fabric allows you to dress it up, while the embroidery keeps gives it a casual / bohemian feel. It is ivory with navy embroidery, making it a perfect with dark denim!

Fits true to size. Amber is wearing a medim!