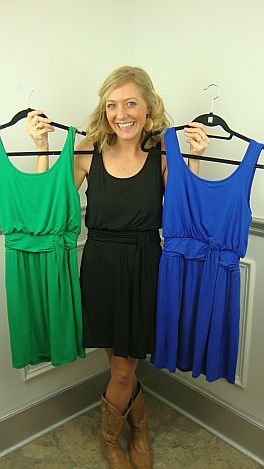 Speed Demon Dress, Green
This dress is like our famous "Speed Racer" dress, but this one has a different back, making it bra-friendly! The loose top, banded waist and relaxed skirt make it an easy fit on all body shapes. It is a simple, solid knit knit and we ALL know what that means... comfortable AND versatile! Plus, this shade of green is PERFECT for St. Patty's Day!

Runs a bit small. Kimberly is wearing size small.