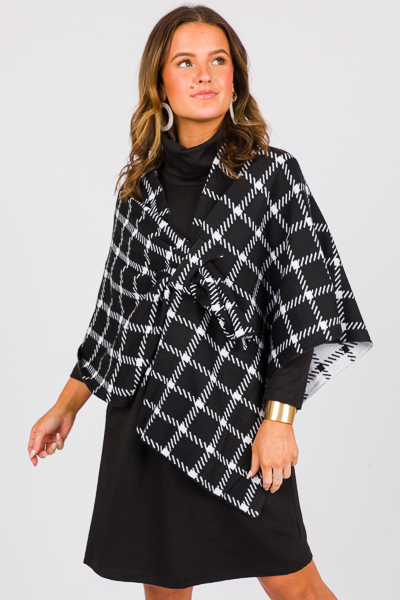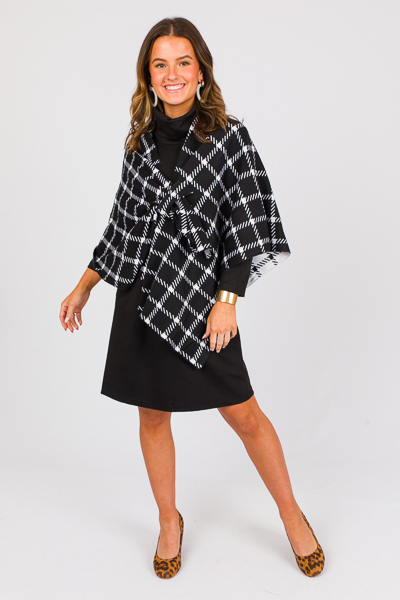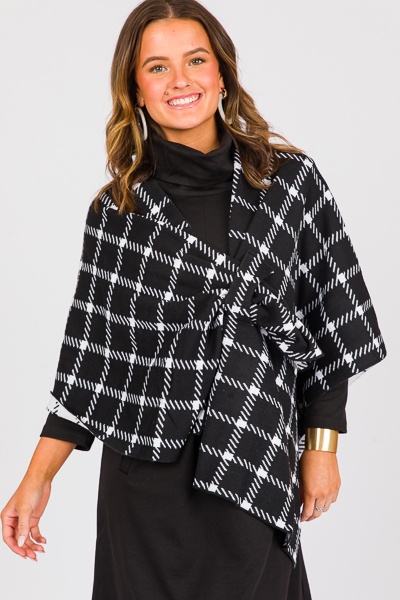 Sophisticated Sweater Wrap, Black White Plaid
BEST SELLER, NEW COLOR!
Add a cozy chic look to any outfit with this sweater knit wrap. The outside is black topped with a white plaid, and the inside coloring is reversed for some contrast. A loop feature on one side gives you the option to wear it open or closed. Fabric is 100% acrylic.
Fit is one-sized.
You May Also Like