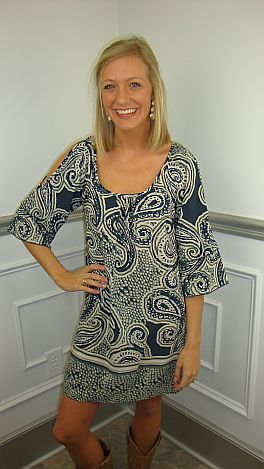 Snatch And Grab Dress
All the Blue Door girls were snatching and grabbing this one out of the box the minute it came in! It is a proven best seller... we have had it in solid colors before and it is always a favorite piece! It It is sturdy, creamy fabric and lays beautifully on the body! It simply pulls over your head and does not require a slip. Pair it with our famous gray leggings and flats or boots for an adorable outfit!

Fits true to size. Kimberly is wearing size small.
You May Also Like