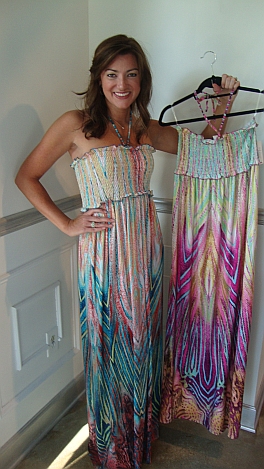 Slinky Psychodelic Maxi Dress
What is not to love about this maxi dress! The smocking across the bust makes the fit super easy & the halter necktie keeps it perfectly in place. This one is great for heels or a taller girl. Amber (pictured) is 5'8" & is wearing it with a wedge heel. It is very stretchy and runs a bit generous.

Available in blue or pink.