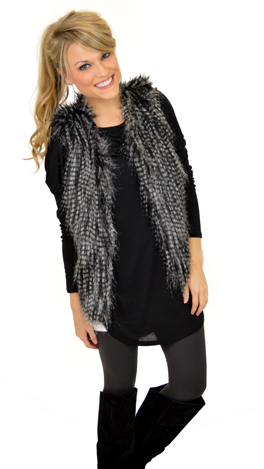 Sleevey Nix Jacket Vest
Two pieces for the price of one? Stop trying to refresh the page, what you're seeing is fact! It's a jacket with faux leather sleeves. But, get this: the sleeves zip off and it becomes a vest! Shut. Up.
The jacket liner is silky and easy to slide on over anything! Fits true to size. Stacy and Marlena are wearing a small.