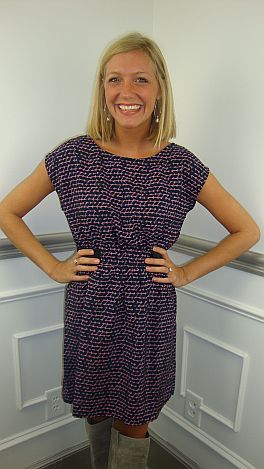 Shot To The Heart Dress
Alright all you young, cuties out there... This dress is for you! It is navy with little pink "arrows" all over. It has a contrasting black waistband and a cut-out back!!! We know you girls love anything with a flirty cut-out back ;) If you want to wear a regular bra, simply layer it over our famouc black cami, to cover your straps. For lunch with the girls or for a hot date, this dress will get you there in style!

Fits true to szie. Kimberly is wearing size small.