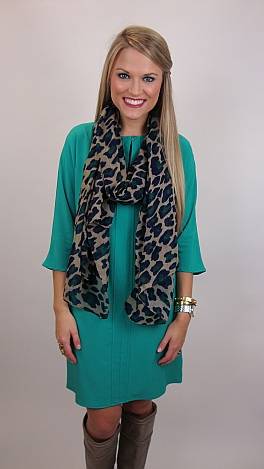 Shift That Keeps on Giving, Jade
The dress that you will find yourself wearing time after time after time.... with a scarf and boots, it casual and fashionable. With pumps and stud earrings, it's great office wear (note the longer hemline). We love the center band that runs down the center of this dress... think long and lean in a snap! No spanx or slip necessary... this dress is opaque and does not cling to your body. (Dress does not have a zipper - button closure at neck)

Stacy is a size 2 and is wearing the small.