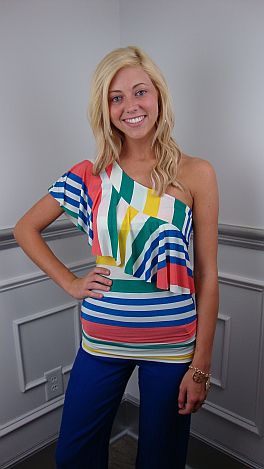 Scratch The Stripe Top
With its sweet multi-colored stripes and single shoulder, this top is perfect for any informal summer event! The fabric is light and stretchy, almost reminding me of swimsuit fabric... so comfy! Pair with white shorts or with our blue linen pants, as shown here.

This top is fitted. Sally is wearing a small.