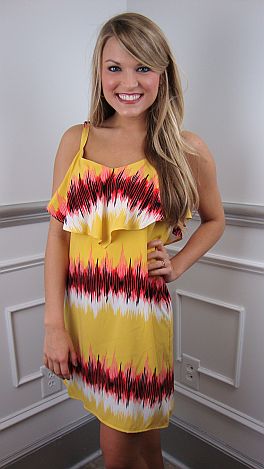 Scratch That Thought Frock
A great choice for day or night... this dress has what it takes!! We are obsessed with this fit - slightly boxy, yet short enough to still feel sassy - single ruffle over the bust, which means you can go bra-less, if you want! I see myself wearing this to work with a black boyfriend cardigan, then throwing it on for dinner at the beach with nothing but sunburned shoulders and flip flops! Super versatile... love that! The fabric is nice and thick, so you won't need a slip.

Stacy is wearing size small.