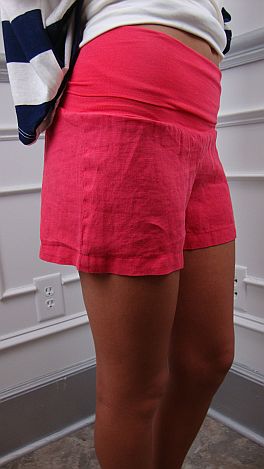 Roll Over Linen Shorts, Pink
These are similar to our famous roll-over linen pants, now in SHORTS! Everyone loves the waistband - is a soft, stretchy knit that you can fold over to may the shorts sit as low or as high as you like! (These are a pink / bright coral color.)

Sally is wearing size small.