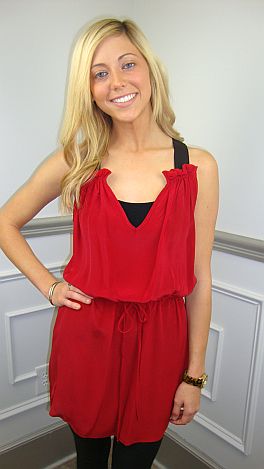 Ribbon Shoulder Frock
100% silk top with drawstring waist and black ribbon straps. GORGEOUS. This is my personal favorite piece of the day... I will pair it with a black blazer or leather bomber, black leggings and tall taupe boots. It's simple, yet totally hip.

Fits true to size, if not a bit generous. Sally is wearing size small.