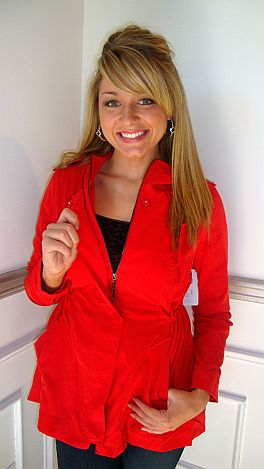 Red Riding Hood Jacket
Is this not the most fabulous "windbreaker" you have ever seen? It's sporty and functional, but without sacrificing style! The fabric is super light-weight (feels like a mix between silk and suede) making it a versatile choice, no matter your climate! Inside, there is a hidden drawstring, which allows you to cinch it in at the wiast for a flattering look :)

Fits narrow through the bust and shoulders. Laura is wearing a medium in photo, but would have preferred the large.