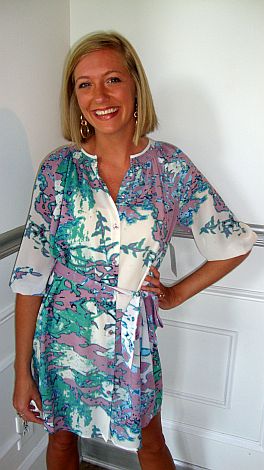 Purple Marbles Dress
It's finally HERE!!!!!!! Our favorite shirtdress is finally here and wants to come live with you. It buttons up the front and ties at the waist. The hemline is so cute... a bit longer in the back than in the front. This dress is a bit sheer, so you will need to layer it over a slip... any old slip will do ;)

Fits true to size. Kimberly is wearing the small. It is a shorter dress. If you are 5'9" or taller, it may be a bit short for you.