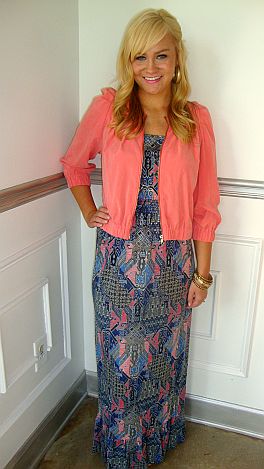 Pucker Up & Zip Me Jacket
A fabulous jacket in a fun color will ALWAYS be on my top 5 list of Fashion Must Haves! Why? Because you can build so many outfits around it! This one is obviously adorable over our printed maxi dress, but it also turns a plain white tank and jeans into an "outfit!" This jacket is a bomber style with 3/4 sleeves, side pockets and a zip-front.

Fits true to size. Ashley is wearing a medium.