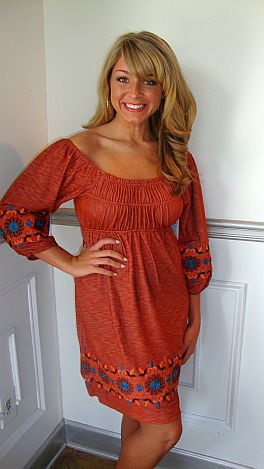 Precious Peasant Dress
If you are a bit taller or just like a more conservative dress that covers more skin, this dress is for you!! It has an elastic neckline, which allows you to wear it on or off your shoulders… LOVE this option! It is a thick, rust-colored knit and is set off with fabulous embroidery in shades of orange and turquoise! This is such a versatile dress that you are sure to be wearing for years to come!!

The fit is generous. Laura is wearing a size medium.