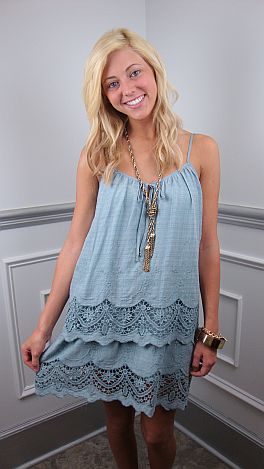 Powder To The People Dress
This powder blue dress is a cotton / viscose blend and is simply adorable!! You may recognize this look - we had it with a 3/4 sleeve late last year. It was a very popular style, so we were super excited when it came back this season in a sleeveless version!! It is fully-lined with adjustable straps... no slips or special undies needed!

Sally is wearing size small.