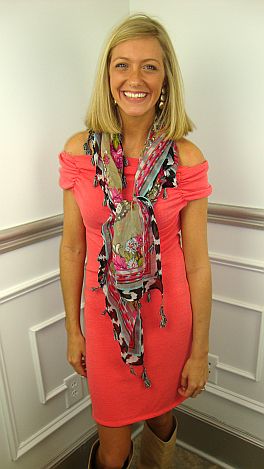 Pop The Cap Sleeve Dresss
This fitted, melon dress has THE CUTEST neckline... it is straight across with tiny cap sleeves that sit just off your shoulder. The color feels like spring, but the sweater knit allows you to wear it NOW! The scarf is not only SO cute, but also practical - it covers your mid-section... just in case there is anything you want to hide ;)

This dress is meant to be fitted. Kimberly is wearing size Small.