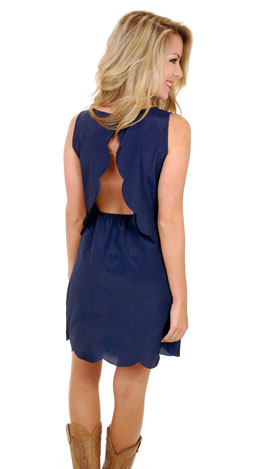 Playing Dress Up, Navy
Wearing cutouts is all about balance... and this dress found that prefect that balance. The neckline and the hemline are conservative, while the open back brings the WOW factor! Scalloped edges adds the perfect girly touch... so stinkin' cute! In fact, we loved this style so much, we are also offering it in the top and in multiple colors!
Fits true to size. Lined from the waist down.