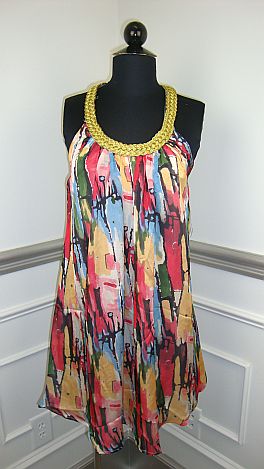 Pinktrator Dress
This beauty starts with a gold braided neckline and cascades into a multi-color print.... ahhhh. Not only is it stunning, but the soft, swing shape is SO easy to wear and covers any and all sins! Grab a spray tan, a pair of gold heels and a cute boy and hit the town in this AMAZING dress!
(Photo of Stacy is shown only for fit. The color she is wearing is out of stock.)

Fits true to size. Stacy is wearing size small.