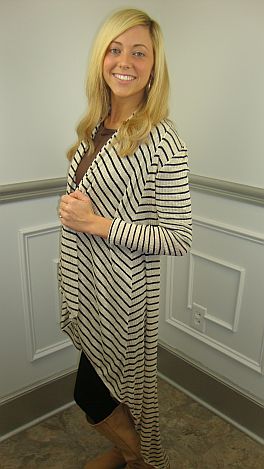 Piano Man Duster Cardigan
Where are my fashion innovators out there? You are sure to love this funky, duster cardigan straight off the fashion streets of L.A.! Wear it like the celebs, over a graphic print tee with chunky boots and gigantic sunglasses... OR make it a bit more polished by layering it over a simple tunic and black tights, as shown in our photo.

Fits true to size. Sallly is wearing size small.