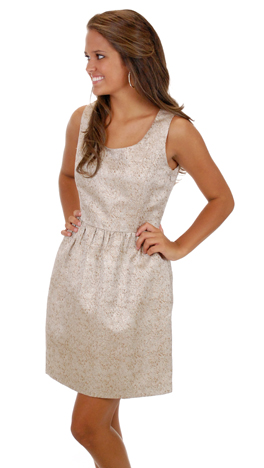 Penny for Your Thoughts Dress
You won't be left unsatisfied with this purchase because this dress is worth every penny! The fabric is gorgeous: nude, cooper and shiny gold threads make this dress shine on its own! The A-line shape is flattering for every figure, and detail seams at the bodice and back help this fit perfectly! The dress features a side-zipper and is fully-lined. Think ahead for all the parties and weddings on your Fall 2013 calendar and scoop this dress up now!
Fits true to size. Avery is wearing a size small.