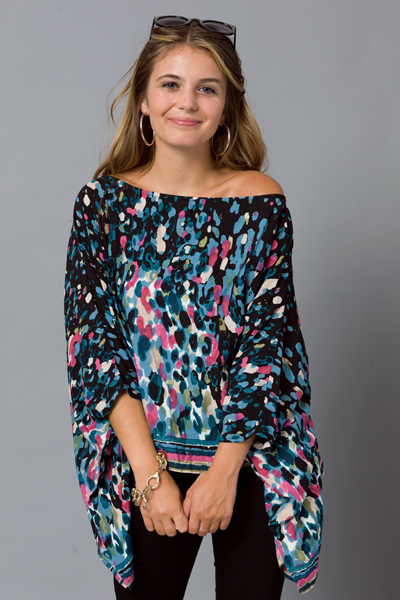 Painted Spots Poncho Top, Black
BEST SELLER, NEW COLOR!
A top with personality! The poncho style fit hides all imperfections without making you look sloppy, and still has a cute look with the unique painted print. The sides are stitched to keep the relaxed shape from moving out of place, and the fabric is 100% rayon.
Fit is roomy with an intended boxy shape. Model is wearing size small.
You May Also Like