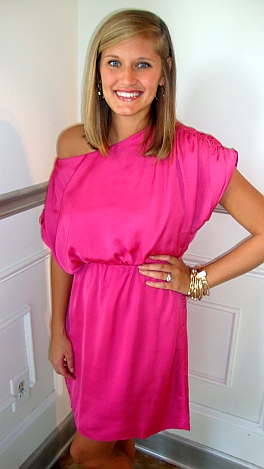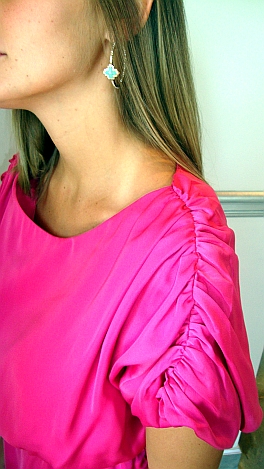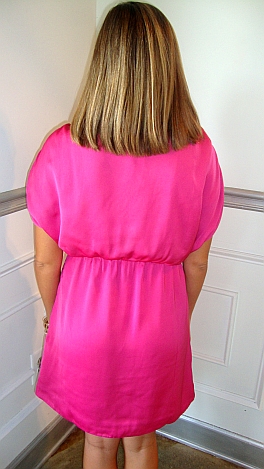 Overjoyed Dress Pink
This is our new FAVORITE dress! The fit looks great on every shape. The style is very versatile. The color is vibrant and the silky fabric is stunning! What's not to love?? It is fully lined and features a gathered sleeve and elasticized waist. As you can see here, the neckline is wide enough to kick off one shoulder, if you like ;)

Runs a bit generous. Kalan is wearing a small.