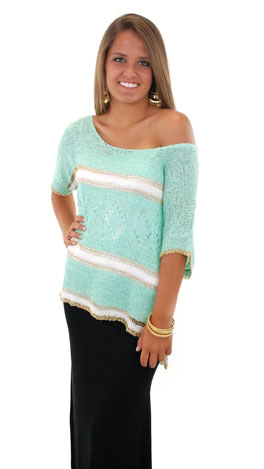 Only Mo-Mints Away Sweater
We're kind of in love with this trend right now.... gold thread being woven into sweaters... such a hot look and one that's easy to wear, no matter your age or lifestyle! We are showing it with a black maxi skirt, but also love it with white shorts or skinny jeans! This sweater is an open weave, so you'll want to layer it over a cami or bandeau.
Avery is wearing size S/M.
You May Also Like